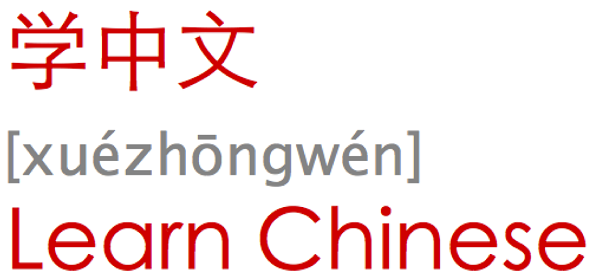 Many Chinese learners are very interesting in Chinese idioms and proverbs as it can be used widely in spoken Chinese and can improve your Chinese level,here I listed 20 Chinese famous idioms and proverbs and share the amusing sentence to memorize it quickly.Also please pay more attention each idioms characters if you write wrong words or characters, the whole idiom will be wrong.
01. There is a bear coming.有一只熊走过来
有备而来(yǒu bèi ér lái ) fully prepared.(有BEAR来)
02.the eleventh books.第十一本书.
不可思议(bù kě sī yì ) unbelievable (BOOK11)
03.What bats don't have a rest? 哪一种蝙蝠不用休息.
不修边幅(bù xiū biān fú) be slovenly/run to seed(不休蝙蝠)
04. One is painted gold.一个人被刷成金色.
一鸣惊人(yī míng jīng rén) Amazing the world with a single feat (一名金人)
05.The sheep stopped breathing.羊停止了呼吸.
扬眉吐气(yáng méi tǔ qì)to feel with pride and elation(羊没吐气)
06.Phone can not fall into the toilet 手机不可以掉到马桶里
机不可失(jī bù kě shī ) When an opportunity is neglected, it never comes back to you.机不可失(湿)
07. Xiao Yu told Xiaoming that his father 's impotence.小玉对小明说她爸爸性无能.
欲罢不能(yù bà bù néng ) so addicted to it that one can't stop doing it(玉爸不能)
08.The dog had not barking once went through the single-plank bridge.狗过了独木桥就不叫了.
过目不忘(guò mù bù wàng ) an extremely good memory(过木不汪)
09.Bees stop on the calendar.蜜蜂停在日历上.
风和日丽(fēng hé rì lì ) bright sun and a gentle breezes.(蜂和日历)
10.Two men sitting on a stone.两个男人坐在石头上.
一石二鸟(yī shí èr niǎo ) kill two birds with one stone.
11.A group of women chat with nonsense.一群女人在聊天.
无稽之谈( wú jī zhī tán ) shear nonsense (无鸡之谈)
12.A group of people hit the gun with egg.一群人拿鸡蛋砸枪
枪林弹雨(qiāng lín dàn yǔ ) a hail of bullets(枪淋蛋雨)
13.Painters liked to paint thick rope and do not like painting a thin rope.画家喜欢画粗的绳子不喜欢画细的绳子.
出神入化(chū shén rù huà ) In superb vividness(粗绳入画)
14.Moving the piano under construction.搬建中的钢琴
一见钟情(yī jiàn zhōng qíng ) fall in love at first sight(移建中琴)
15.To eat with chopsticks.拿筷子吃饭.
脍炙人口(kuài zhì rén kǒu) be much relished;enjoy great popularity(筷至人口)
16.Chicken and duck talk.鸡与鸭的对话.
鸡同鸭讲(jī tóng yā jiǎng ) Not on the same wavelength,talk over people's heads cast pearls before swine
17.one hundred and one. 一百零一了.
一了百了(yī liǎo bǎi liǎo) All troubles end when the main trouble ends.
18.There are ten sheep, nine squat in the sheepfold, a squat in sty.有十只羊,九只蹲在羊圈,一只蹲在猪圈.
抑扬顿挫(yì yáng dùn cuò) rising and falling in cadence(一羊蹲错)
19.Sheep called the Eagle, the Eagle picked it up and say "Hello".羊打电话给老鹰,老鹰接起电话说 "喂".
阳奉阴违(yáng fèng yīn wéi )agree to one's face but oppose secretly(羊PHONE鹰" 喂")
20.If the hat is dirty,wear to turn it over again.帽子脏了要翻面再戴.
张冠李戴(zhāng guān lǐ dài ) put zhang's hat on li's head — the wrong person; approach the wrong person(脏冠里戴)
Tags: Learn Chinese, Learn Chinese Famous Idioms and Proverbs Funny and Quickly