With Chinese art prices making recent headlines 头条 ($36 million for a decorated porcelain cup 瓷杯), it's hard not to think how one can elbow into the art market for a piece of the pie.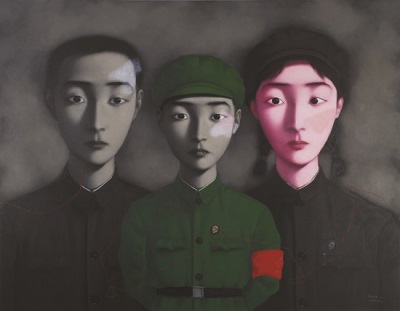 Zhang Xiaogang's "Bloodline: Big Family No. 3" 张晓刚《血缘:大家庭三号》sold at Sotheby's Hong Kong on April 5 for a record $12.1 million.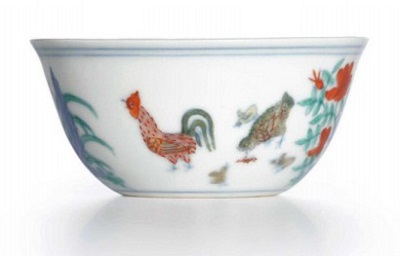 The 15th Century "Chicken Cup,"斗彩鸡缸杯 perhaps the most welcome Chinese porcelain, sold for $36 million at Sotheby's.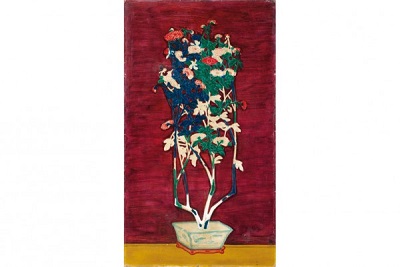 Sanyu's "Potted Chrysanthemums"常玉《青花盆与菊》 fetched $10.4 million during Sotheby's April 2014 sale series in Hong Kong.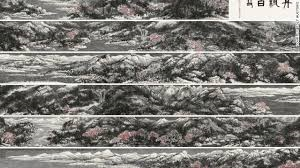 At a Hong Kong sale by Chinese giant Poly Auction, "Landscape in Snow" by Cui Ruzhou 崔如琢的《水北烟寒雪似梅》 sold for $24 million.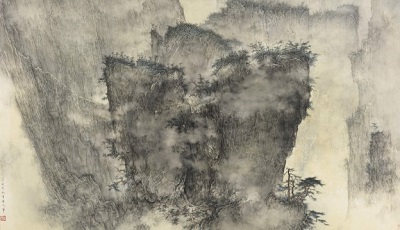 Ink and color work on paper "A Gathering of Pines and Clouds" by Li Huayi 李华弌的水墨作品《云松聚》went under the hammer at $405,000.
Key Learning:
zhōng guó yì shù
中国艺术
Chinese art
tóu tiáo
头条
headlines
cí bēi
瓷杯
porcelain cup
zhāng xiǎo gāng xuè yuán dà jiā tíng sān hào
张晓刚《血缘:大家庭三号》
Zhang Xiaogang's "Bloodline: Big Family No. 3"
dǒu cǎi jī gāng bēi
斗彩鸡缸杯
Chicken Cup
cháng yù de qīng huā pén yǔ jú
常玉的《青花盆与菊》
Sanyu's "Potted Chrysanthemums"
cuī rú zhuó de shuǐ běi yān hán xuě sì méi
崔如琢的《水北烟寒雪似梅》
"Landscape in Snow" by Cui Ruzhou
lǐ huá yī de shuǐ mò zuò pǐn yún sōng jù
李华弌的水墨作品《云松聚》
"A Gathering of Pines and Clouds" by Li Huayi
Tags: Chinese Auction Art, Chinese Famous Art, Learn Chinese