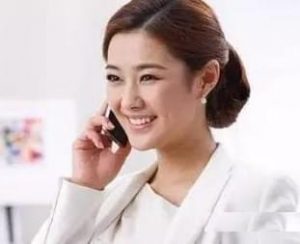 If you want to make a call, you pick up your phone, dial the number, and wait for"wei" (the Chinese equivalent of Hello) on the other side and then say…
你好,我想和赵二先生通话
nǐ hǎo, wǒ xiǎng hé Zhào èr xiān shēng tōng huà
Hello, may I speak to Mr. Zhao Er?
你好,小周在吗?
nǐ hǎo, Xiǎo Zhōu zài ma
May I talk to Xiaozhao?
你好,我找丽丽。
nǐ hǎo, wǒ zhǎo Lì Li.
Hello, may I speak to Li Li?
你好,是问询处吗?
nǐ hǎo, shì wèn xùn chù ma
Hello, am I calling the Information Office?
(Even when you dial a business number, the receiver may not sometimes announce themselves on picking up the phone. In that case, you may try to confirm before making the conversation)
请接214分机。
qǐng jiē èr yī sì fēn jī
Extension 214, please.
If it's the person you want to speak, he or she will say
我就是,请问您是哪位?
wǒ jiù shì, qǐng wèn nín shì nǎ wèi
Yes, this is s/he. Who's speaking?
我就是, 请讲。
wǒ jiù shì, qǐng jiǎng
This is s/he. How may I help you?
If not, he or she may say
他不在。
tā bú zài
He's not in.
请稍等。
qǐng shāo děng
Hold on a second.
这儿没这个人。
zhè er méi zhè gè rén
There's nobody here by that name.
If you want to learn daily Chinese, please click here to learn more.