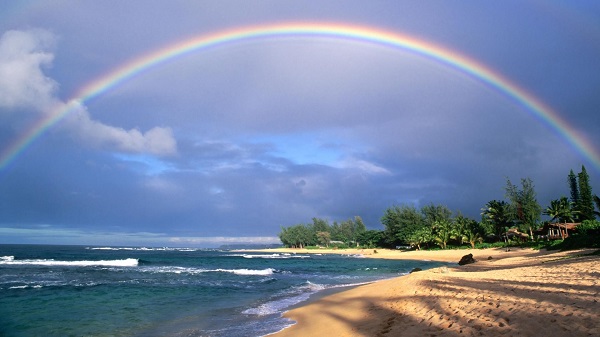 You might be very exciting if you see a beautiful rainbow across the sky after a heavy rain,it describes an arch of colours in the sky. But have you noticed what colours the rainbow have? Rainbows come into sight in seven colors as water droplets break sunlight into the seven colors of the spectrum, and always in this order:
hóng
红
RED
chéng
橙
ORANGE
huáng
黄
YELLOW
lǜ
绿
GREEN
qīng
青
CYAN
lán
蓝
BLUE
zǐ
紫
VIOLET
Other color words to describe things on a daily basis:
hēi
黑
BLANK
bái
白
WHITE
fěn
粉
PINK
huī
灰
GREY
jīn
金
GOLD
yín
银
SILVER
Chinese words about color end with "sè". In other words, when we describe things with colors, we basically say "____-colored _____".For example, the sky is blue,we usually said" tian kong shi lan se de".
Tags: Learn Chinese online, Learn Colours in Chinese Language