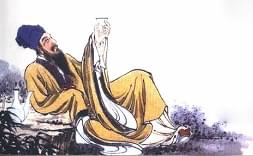 Like most nations of the world, the Chinese enjoy their alcohol. They believe that moderate drinking is good for health, and alcohol is served at most social occasions.
The crystal clear and aromatic Chinese liquor is one of the world's major varieties of spirits, and is made from staples such as wheat, corn, broomcorn and rice.
For added effect, people make creative blends that contain alcohol and herbs or even animal derivatives. Hence such exotic drinks as tiger-bone liquor and ginseng-antler wine.
As nearly all important occasions are celebrated with alcohol, symbolic meanings in the way it is served and drunk have become extremely rich and complex.
However, traditional Chinese customs are being mixed with those from the West, with beer now taking over from Chinese liquor as the most popular drink. Western-style bar scenes are also emerging, such as sanlitun in Beijing and hengshanlu in Shanghai.
Dialogue
我想坐吧台。
wǒ xiǎng zuò bā tái
I'll sit at the bar.
有没有包间 ?
yǒu méi yǒu bāo jiān
Do you have a VIP room?
有什么本地啤酒吗?
yǒu shén me běn dì pí jiǔ ma
Do you have any local beer?
我要燕京啤酒。
wǒ yào yān jīng pí jiǔ
YanJing beer please.
请给我杯扎啤。
qǐng gěi wǒ bēi zhā pí
Draft, please.
我可以坐这里吗?
wǒ kě yǐ zuò zhè lǐ ma
May I sit here
你一个人吗?
xiǎo jiě, yí gè rén ma
Are you alone?
我可以请你喝一杯吗?
wǒ kě yǐ qǐng nǐ hē yì bēi ba
May I buy you a drink?
算我的好了。
suàn wǒ de hǎo le
It's on me.
我请客。
wǒ qǐng kè
My treat.
再来一杯。
zài lái yì bēi
Give me another one.
我还很清醒 。
wǒ hái hěn qīng xǐng
I am still sober.
你酒量真好!
nǐ jiǔ liàng zhēn hǎo
You are really good at drinking!
我不会喝酒。
wǒ bú huì hē jiǔ
I don't drink alcohol.
为了你的健康!
wèi le nǐ de jiàn kāng
To your health!
干杯!
gān bēi
Cheers!
几点打烊?
jǐ diǎn dǎ yáng
What time do you close?
我昨晚喝醉了。
wǒ zuó wǎn hē zuì le
I had a hangover last night.
Phrases of Chinese liquor
白酒
bái jiǔ
liquor
红酒
hóng jiǔ
wine
黄酒
huáng jiǔ
yellow wine
米酒
mǐ jiǔ
rice wine
啤酒
pí jiǔ
beer
鸡尾酒
jī wěi jiǔ
cocktail
餐前酒
cān qián jiǔ
aperitif
佐酒小吃
zuǒ jiǔ xiǎo chī
drinking snack
Please go and visit Daily Chinese to learn our daily Chinese lessons.