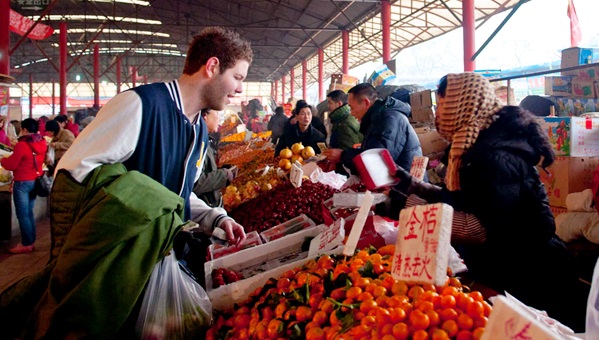 Daily Chinese Course is designed for students who do not have enough time to learn Chinese systematically but are interested to learn spoken Chinese in daily life.
A Daily Chinese Course will provide you with all the language skills you need for everyday communication. We specialize in helping students feel confident and relaxed talking to a native Chinese speaker. We treat all our students as individuals and design Chinese courses for your exact needs.
Advantages
Courses customized for your specific Chinese needs
One to one tuition with native Chinese speakers
Lessons cover topics found in everyday life.
Daily Chinese Course cover  topics such as greetings, shopping, food, asking for directions, seeing a doctor, and much more! Learning Daily Chinese can make your daily life in China much more easier.
OnetooneChinese offers Mandarin Chinese course packages at different pricing points from which you can select based on your requirements.
Notes:
Each one-to-one lesson lasts 45 minutes.
Depending on different lengths of study and the subjects, prices may vary. The average price ranges from US$10/lesson to US$25/lesson.Generally speaking, the more classes you take or the longer you study, more discounts may allow.
Please contact us know more detailed price information about our online Chinese courses.